---
원문링크: https://www.engadget.com
---
Save up to 70% on MR TIME's premium smartwatch face designs
A week-long Black Friday promotion offers discounted subscriptions and stylish watch face downloads.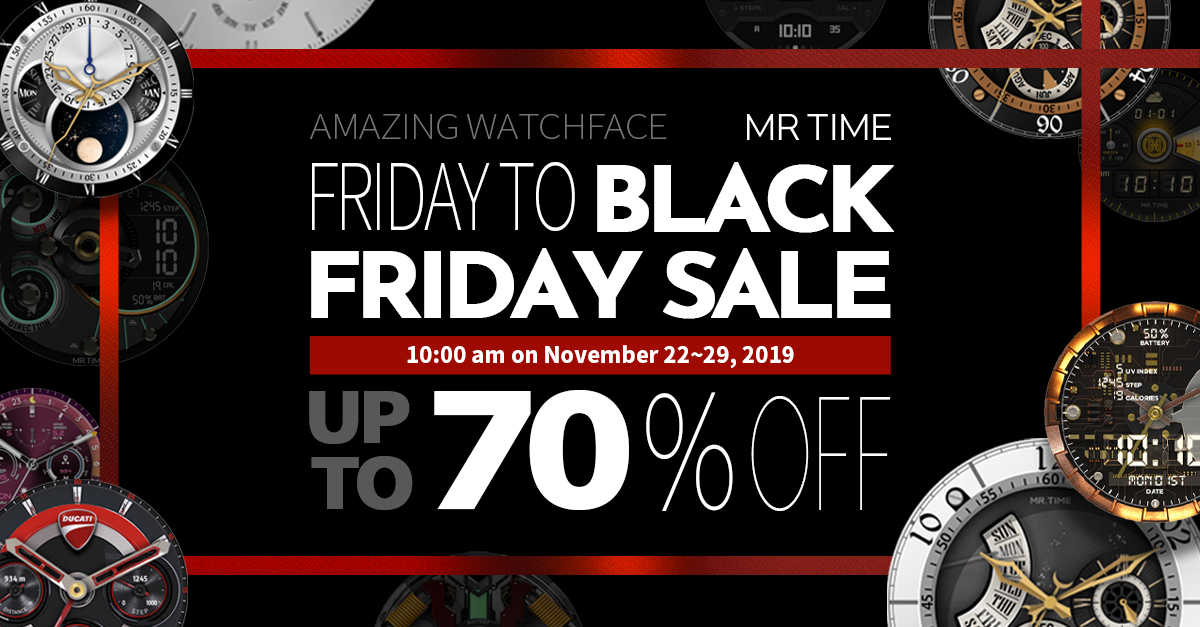 $22.49 per year is a pretty sweet deal for having your pick of more than four hundred ultra-stylish smartwatch face designs, but smartwatch customization app and watch band seller MR TIME is serving up an even better offer for Black Friday. From November 22 to 29, MR TIME is offering a 10% discount for first month subscriptions for its unlimited and VIP services, which offer access to numerous exclusive watch face designs from its own unique creations and top collaborations with Ducati and many others.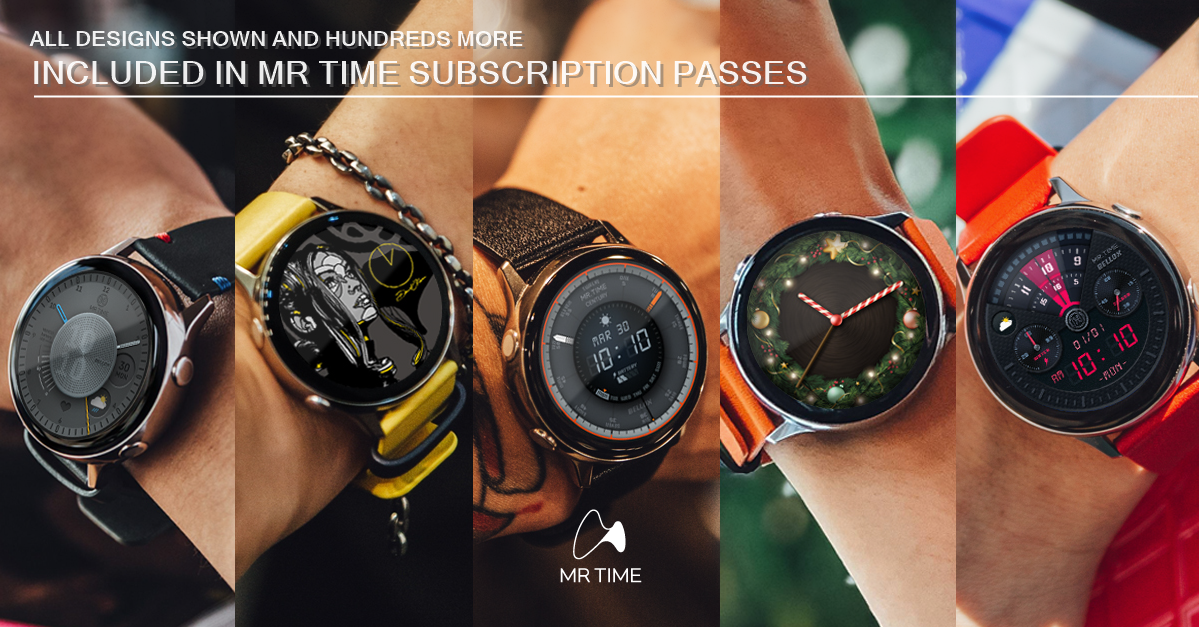 The greatest advantage to using MR TIME is that it helps you design your smartwatch's face to reflect your personal tastes, interests and flair. Its easy-to-use watch face builder tool helps you create a personalized watch face for any occasion. Select a professional looking face for the office and co-workers and clients may mistake your Wear OS device as a luxury Swiss movement watch, complete with intricate details such as tiny needles, and flecks of light and shadows. And after work, just a few touches are all it requires to switch your watch face to a striking neon display that glows in the evening lights. Or if you plan to hit the gym, you can change it to a workout theme that tracks all your action in one at-a-glance dashboard.
During the in-app promotion's run, the Unlimited Service Year Pass will be available for $19.79 (original price $21.99) and the VIP Service Year Pass (the ad-free package) will be $22.49 (original price $24.99) or $2.69 for a month pass (original price $2.99). Subscribers gain unlimited access to 300 premium designs, access to regularly released exclusive designs and 30 GIF animated motion watch frames. What's more, the app is offering discounts up to 70% for approximately 400 premium designs, and all purchasing users within the Black Friday promotion period will be awarded with a special promotional edition watch face.
Ducati Limited Edition Watch Band Coming Soon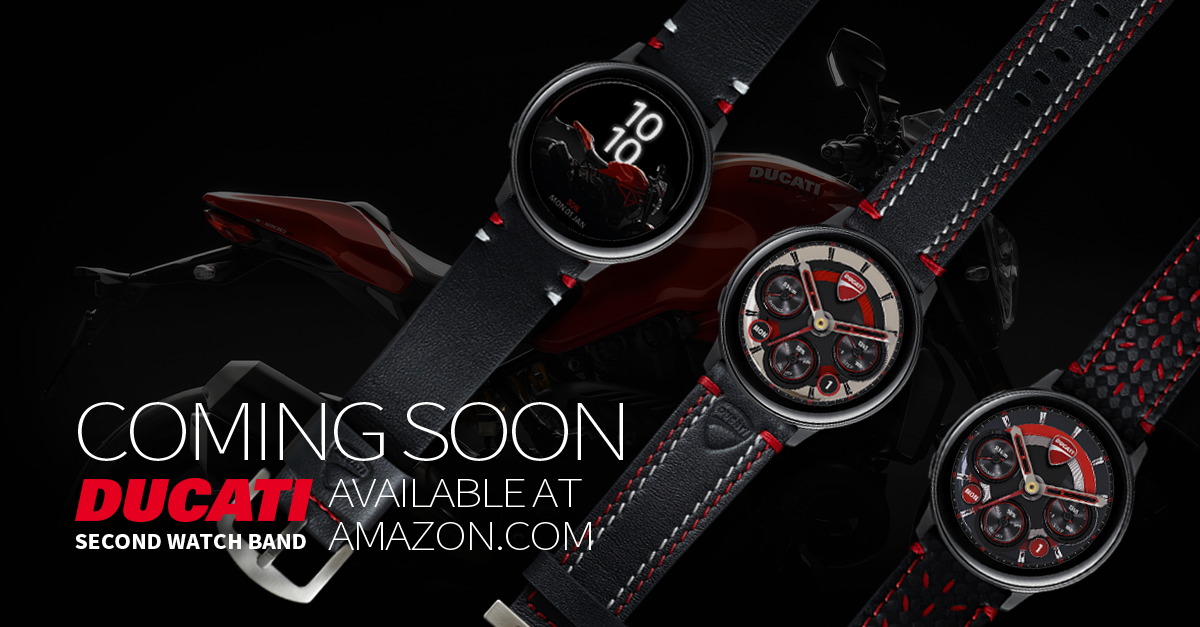 Fans of the app's most popular collaboration to date, MR TIME x Ducati, which debuted with the launch of Samsung's Galaxy Watch in 2018, will have an additional bonus just in time for Christmas. MR TIME will release a limited-edition watch band with Ducati's logo embossed on fine black leather and stitching details in the classic motorcycle brand's iconic red and white colors. The watch band will be available to purchase on Amazon and can be paired with the popular premium watch face to complete the look.
For more designs check out MR TIME's website, android app, iOS app, and watch band store or Amazon store.
Follow MR TIME on Facebook and Instagram for latest updates and design inspirations.
About MR TIME
MR TIME is run by Apposter Inc. a South Korean digital lifestyle design company founded by Sung Hyun Kyung. Watch faces DIY platform & combination wristbands are MR TIME's core products and are all available for sale globally.
Sung Hyun holds a BA ins mechanical engineering, MA in product design and studied in Italy's Domus Academy. Before founding Apposter, as a serial entrepreneur having designed stationary to teaching 3D design in Italy, he came back to Korea and created a government award winning sing-along app Tok Song.